Hello Summer!
"Shall I compare thee to a summer's day?"
Hello friends! Summer is here! The sun is hot, the air is sticky, the days are long, but the hours still short. Summer is the season of fun. Everywhere we turn, children are playing on bikes, in sprinklers, with sandy toes and mosquito-covered legs and arms. Birds sing from dusk to dawn—bees and butterflies flitter by, flower to flower, in gardens that have sprung up overnight. Teens are clustered haphazardly around town in groups of 3s and 5s, and 7s with slurpees and sunburns.
But for many, summer can be a season of stress as routines are interrupted and parents feel pressured to entertain children all summer long. The season of sunburns can easily become the season of burnout. True North wants to remind you to prioritize your mental health this summer with these summer tips:
It's GOOD for kids to be bored!
Boredom gives kids a great opportunity to develop new skills, like creativity, problem-solving, and self-regulation.
Set realistic goals this summer. It can be tempting to make a long bucket list of summer activities, but this can also lead to feelings of stress, frustration, and guilt. Instead, choose one or two expensive or time-consuming activities for your summer activity goals.
Prioritize your downtime. Make sure your family's summer schedule also sets aside time for you!
Family fun doesn't have to be expensive. Time spent together is free!
If all else fails, check out this list of free Family Activities to do in Calgary this summer and keep an eye on Strathmore's Calendar of Community events.
Happy summer friends!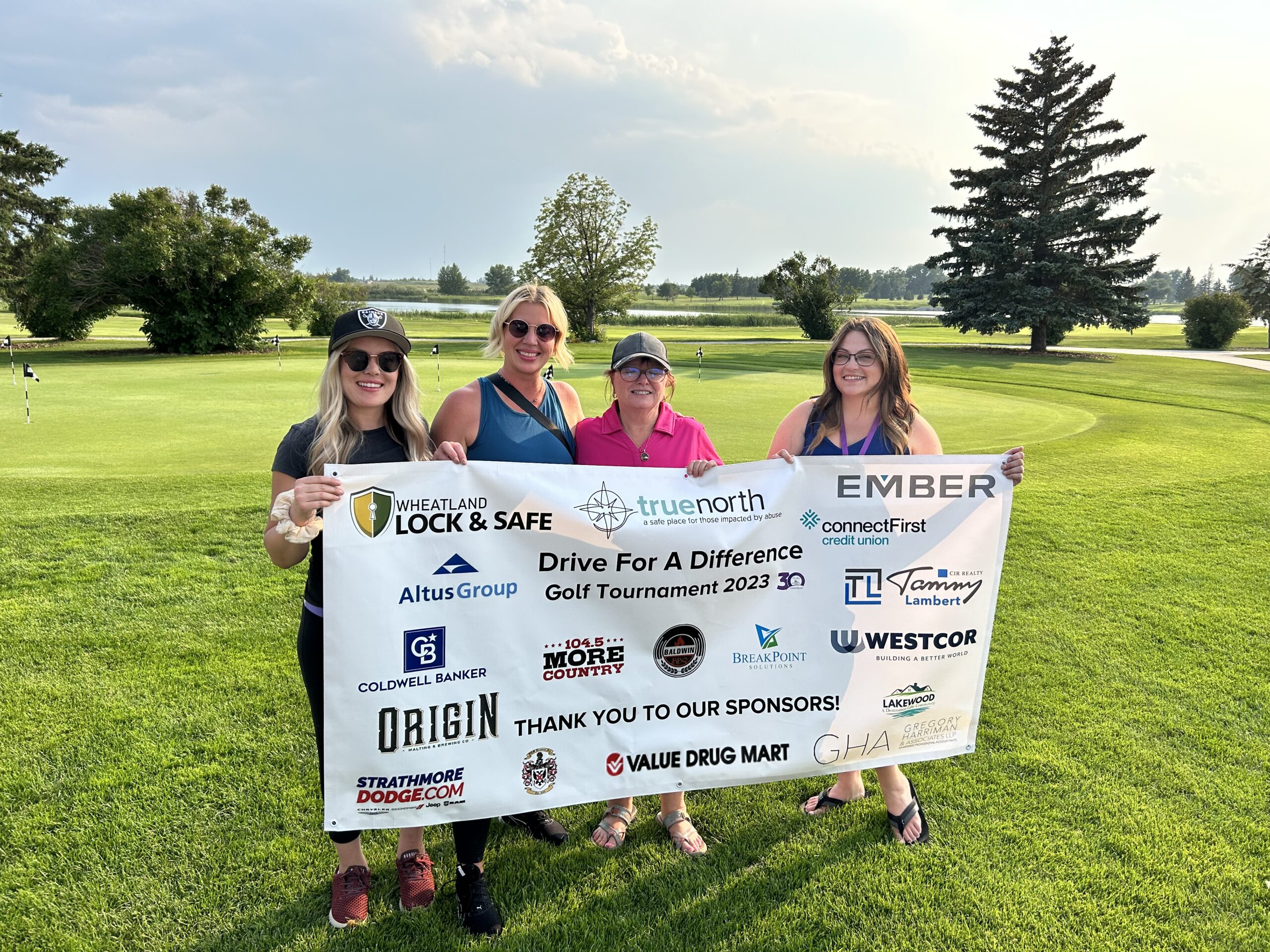 What we've been up to this summer
It was with great excitement that True North held its annual Drive for a Difference Golf Tournament on July 7, 2023 at the Strathmore Golf Tournament! A HUGE thank you to all our golfers, sponsors, and volunteers who helped make this year a big success!
August 3, 2023, True North will be at Strathmore Dodge for their Stampede Kick Off Event for an afternoon of music, great food, and fun for the whole family! Locals Mike's Bar and Grill and Baldwin BBQ will be on site; meals are by donation with 100% of proceeds supporting True North! We love our community!
On August 5, 2023, try to spot us at the Strathmore Stampede Parade!
We've have also begun planning our 2023 Charity Gala. Stay tuned for details…! In the meantime, check out how much fun we had last year.
How we're helping
This year mark's True North's thirtieth year working to end the cycle of violence in our community through 24/hour crisis support, advocacy, and referral; outreach programming that meets clients where they are; educational programming for schools, businesses, & groups; and emergency shelter for our neighbours most in need.
From these efforts, True North has been able to interrupt the cycle of abuse for over 2,215 adults and 1,638 children through its emergency shelter and outreach programs alone. We are so grateful to be able to continue this work every year. Without the support of our community, we would not be where we are today, doing the work and having the impact we intend to have.
"I feel strongly, through the program, I have grown significantly in my confidence and self-worth. I feel the the program, and more over, the staff were crucial in allowing me to begin the process of acceptance with myself. This acceptance, I feel, Is paramount to begin able to move on. I thank you all for this gift." – Client of True North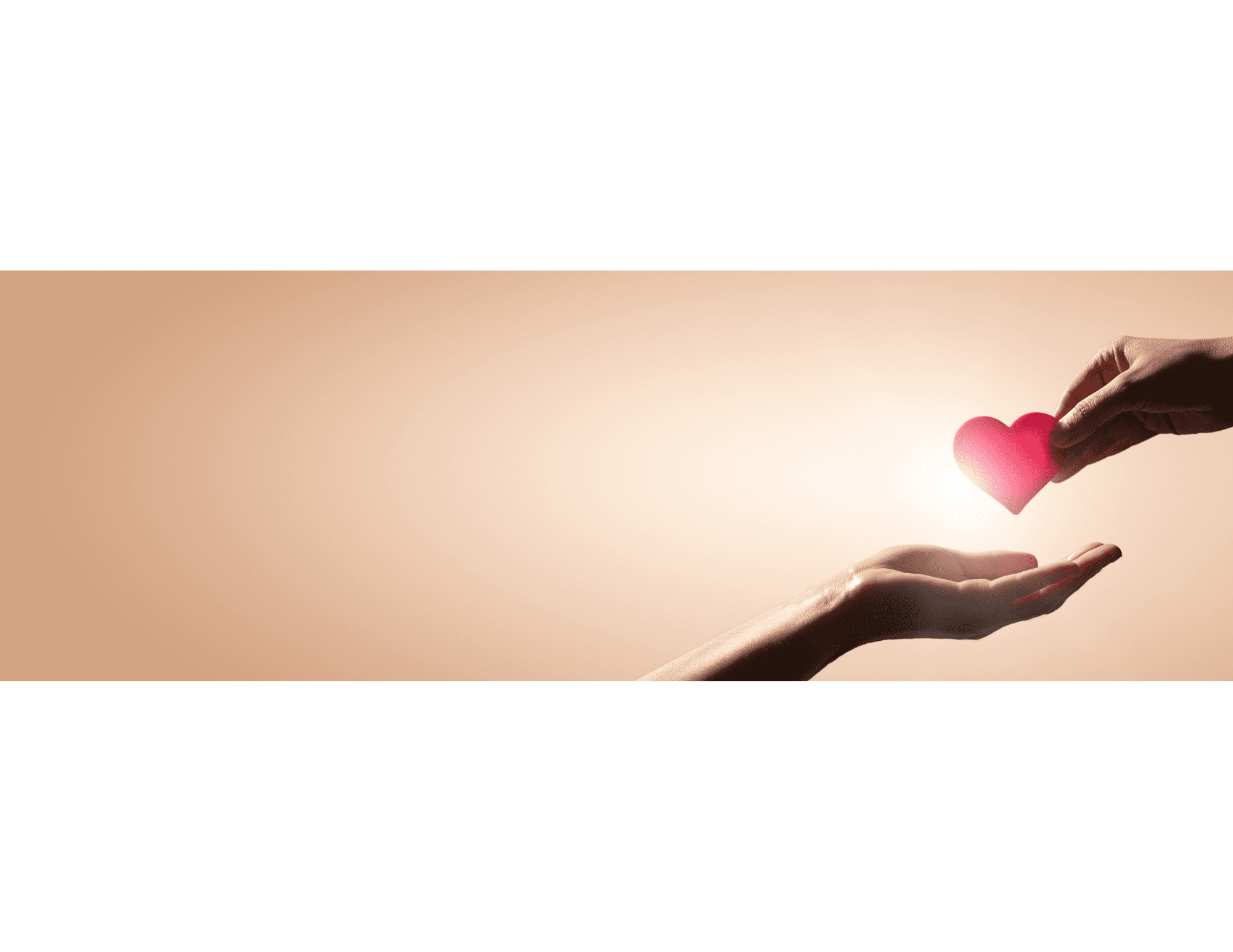 DONATE
Thinking of donating? True North has a lot of ways for you to get involved! From online contributions, in-kind donations, and partnerships with local businesses, True North has a way for you to participate.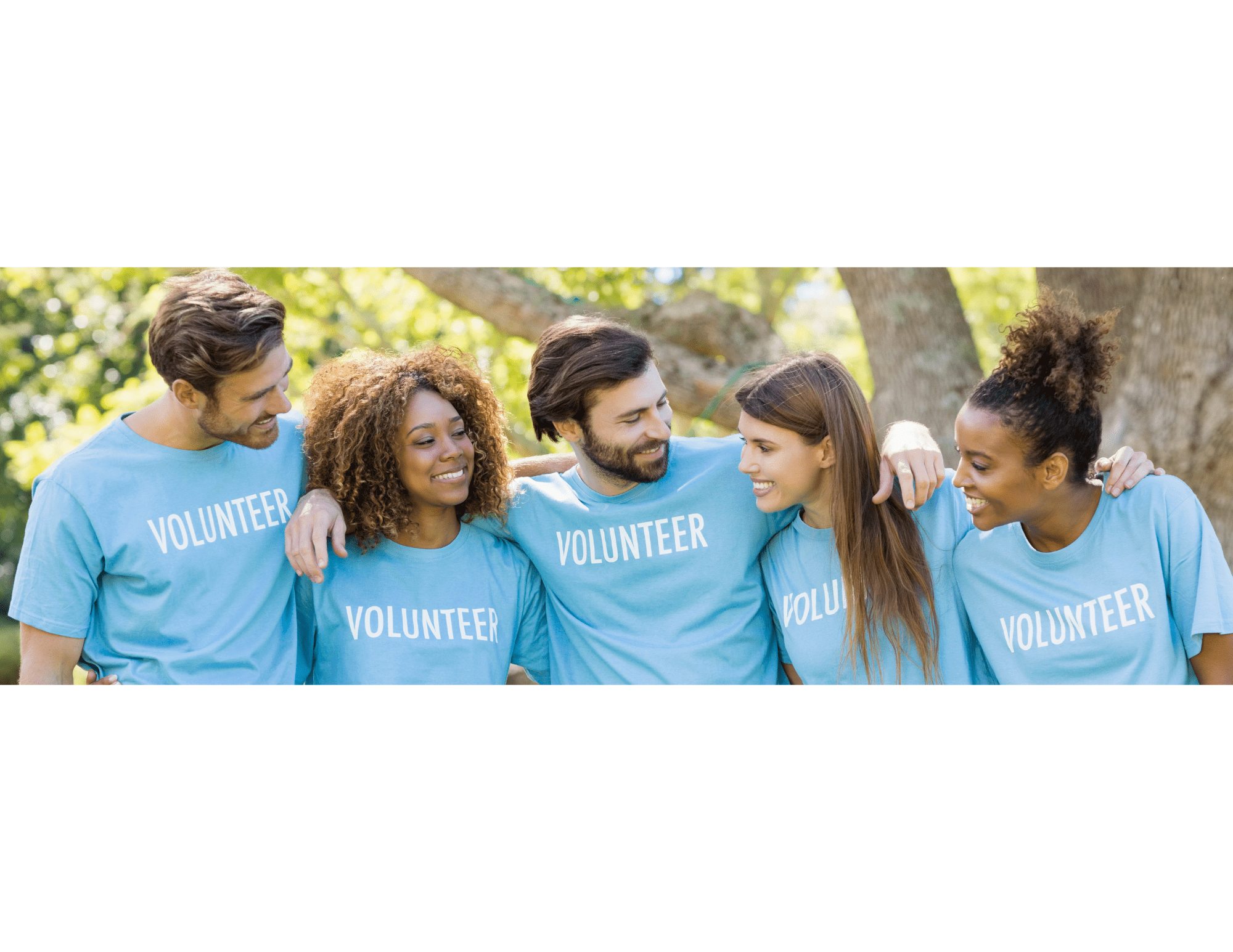 VOLUNTEER
Volunteering allows you to connect with others and create a positive impact on your community. Volunteers make a difference every day!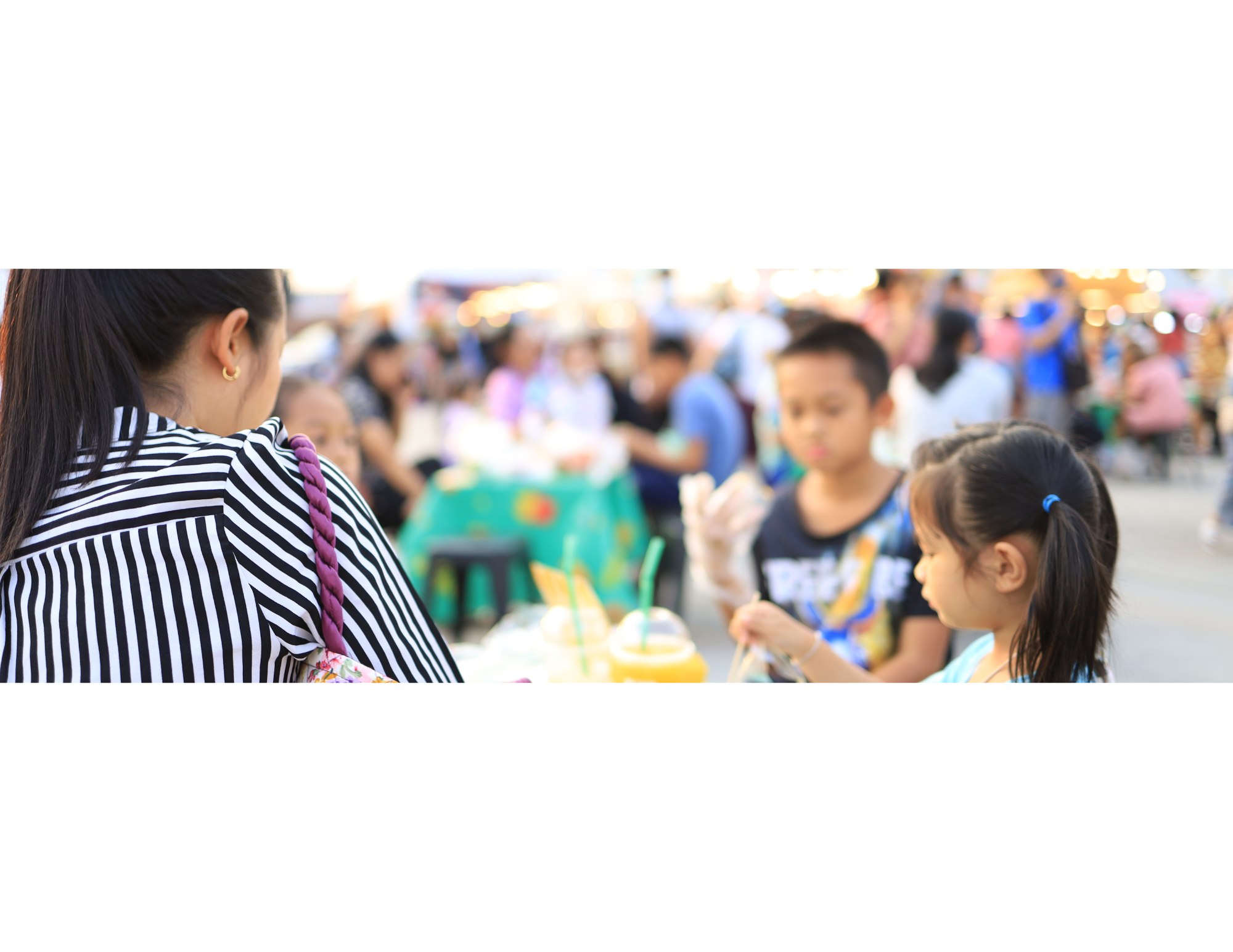 HOST AN EVENT
Hosting an event in support of True North is a powerful and fulfilling way to help us to create meaningful change in the lives of those experiencing abuse.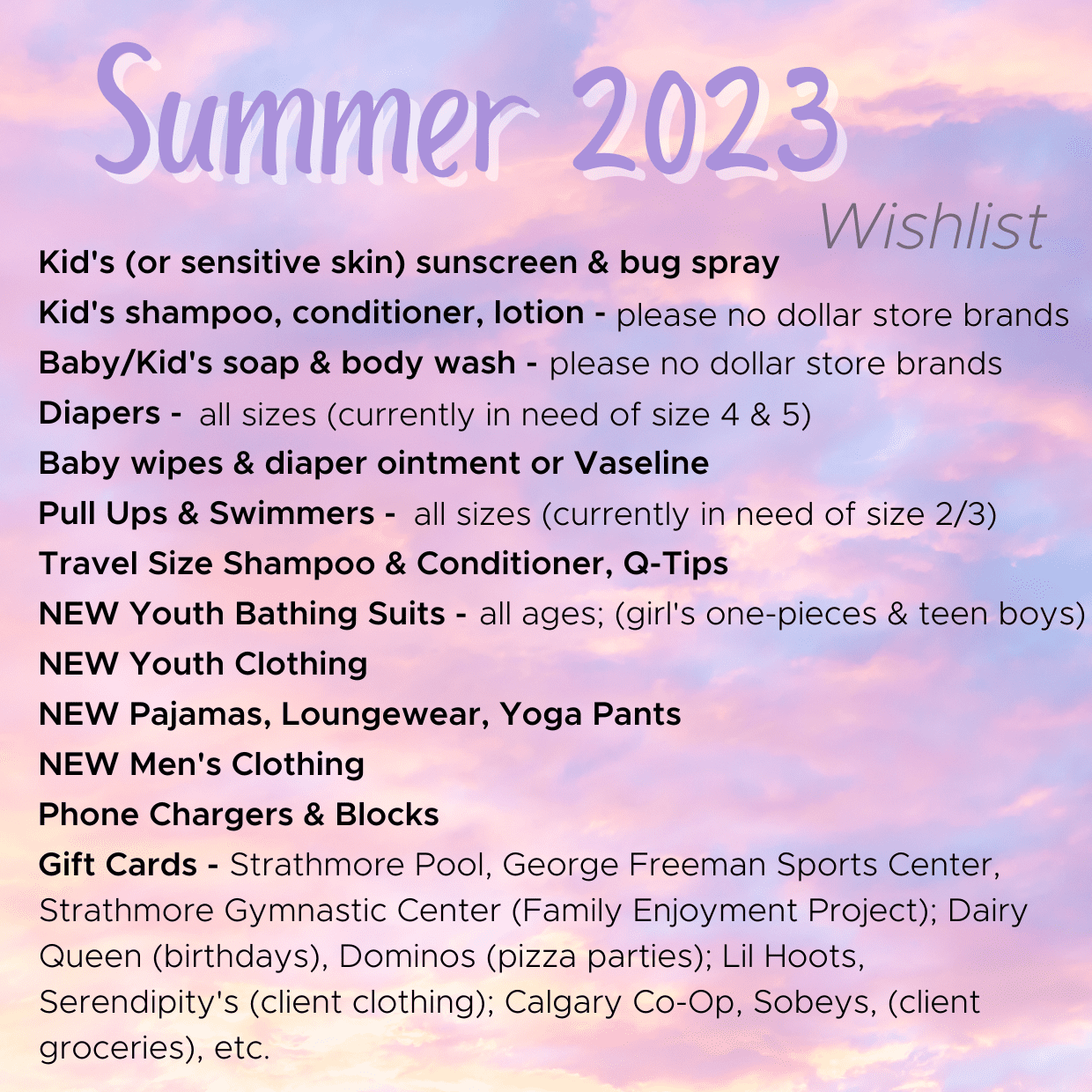 If you would like to support the shelter with any of these items please email general@truenorthab.com or call 403-934-6634 ex. 0 anytime for details on how to donate.
Thank you for your support!
Big News!
On June 6th, we were thrilled to announce our new name, True North.
True North is more than just a name, it is a symbol of our mission and vision. For over three decades, we have been helping people discover their True North: their unique purpose and direction forward.
We had a blast celebrating our brand launch and breakfast with our community! You are the reason we do what we do, and we are so grateful for your support and encouragement. We are excited for the amazing journey ahead!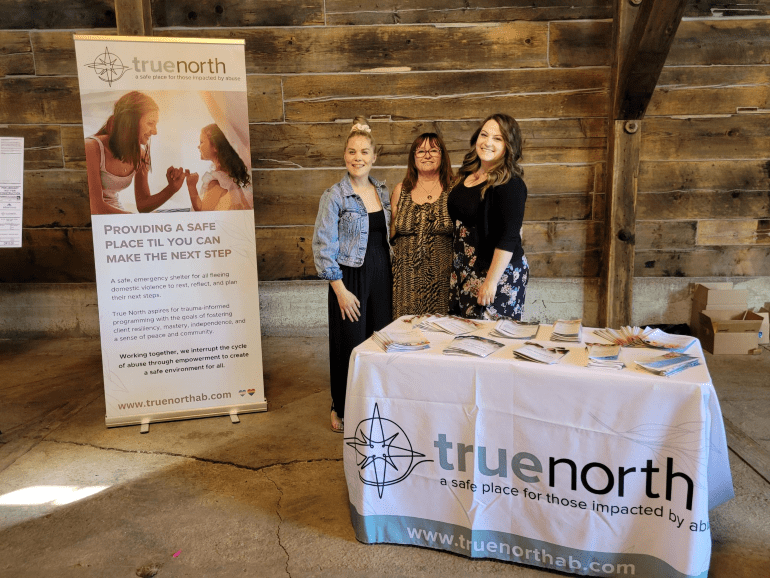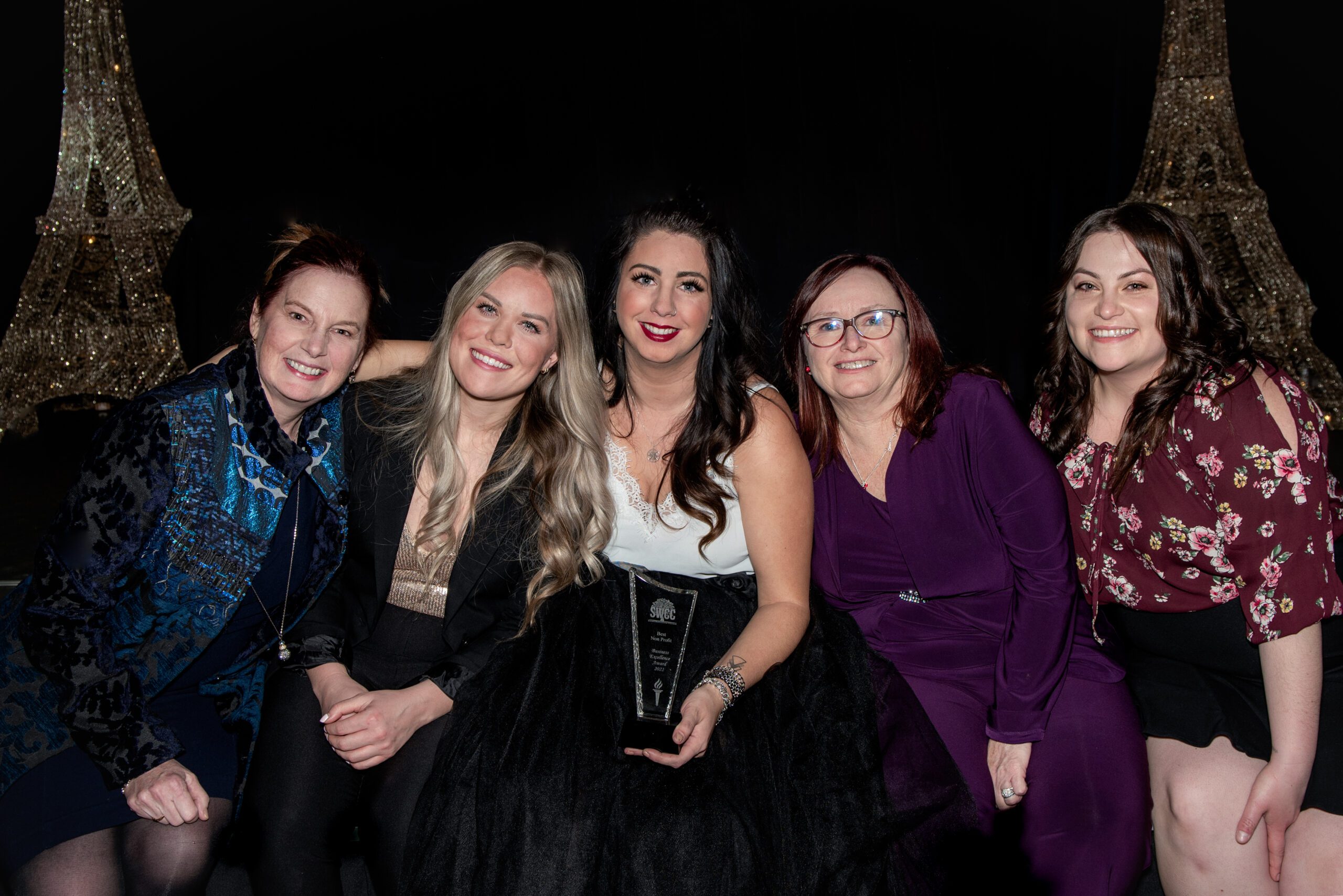 NON PROFIT OF THE YEAR!
We are over the moon that True North (formally the Wheatland Crisis Society) won Non-Profit of the Year at the 2022 SWCC Business Excellence Awards!
A huge thank you to everyone who nominated and voted for us. We have been active in our community for 30 years and we are beyond proud to be a part of a community that takes care of each other. Thank you for recognizing all the important work we do!
Upcoming Events
June 5-11 – Seniors' Week is a time for the community to get together, celebrate, and recognize the contributions our Seniors have made to our lives and community.
July 7 – Global Forgiveness Day: a day to set aside differences, start fresh, and release ourselves from the burden of bitterness. Originally founded by the Christian Embassy of Christ's Ambassadors in British Columbia, Forgiveness Day is recognized worldwide as an opportunity to let go of negativity and improve mental health.
July 7 – 2023 Drive for a Difference Golf Tournament. Today's the day of our annual golf tournament fundraising event! We hope to see you all there!
July 24 – International Self-Care Day is designated to the promotion of healthy lifestyle choices that support your mental, physical, and spiritual health.
August 03 – Strathmore Dodge's Hertiage Day Kick Off. Live music, great food and fun for the whole family. Strathmore Dodge is proud to present Ryan Lindsay and friends performing live! Enjoy it with legendary brisket from Mike's Bar & Grill, or a burger, hot dog and fries from Baldwin BBQ! Meals are by donation with 100% of proceeds daonted to True North!
August 05 – Strathmore Stampede Parade! Grab a seat downtown and see if you can spot us!
August 12 – International Youth Day! "On this important day, let's join hands across generations to break down barriers, and work as one to achieve a more equitable, just, and inclusive world for all people." – UN Secretary-General Antonio Guterres
September 8 – International Literacy Day reminds us of the value of literacy as a force of education, empowerment, and independence!
September 10 – World Suicide Prevention Day focuses attention on and reduces the stigma of suicide and mental health and raises awareness of/promotes access to mental health resources.
September 30 – Day for Truth and Reconciliation: a day of Indigenous recognition and public education to honour, the Survivors of residential schools, the children who never returned home, and the experiences of all First Nations, Inuit, and Metis peoples.